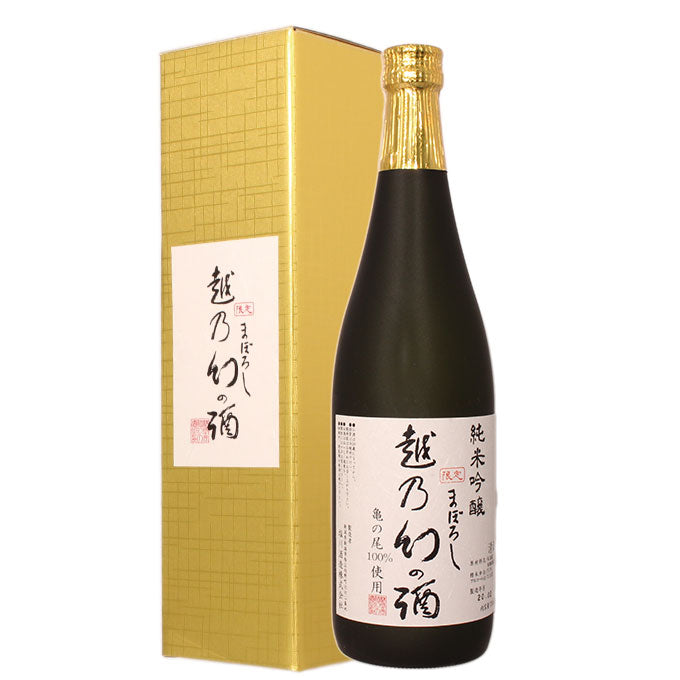 Junmai ginjyo[Koshino Maboroshino sake]720ml
This junmai ginjyo-shu is made from 100% Kame no o, which is difficult to cultivate and is known as a fantastic sake rice. When chilled, you can enjoy the sharpness and lingering flavor that only Kame no O can provide.
When served warm, it is easy to drink and can be paired with any dish without tiring the drinker.