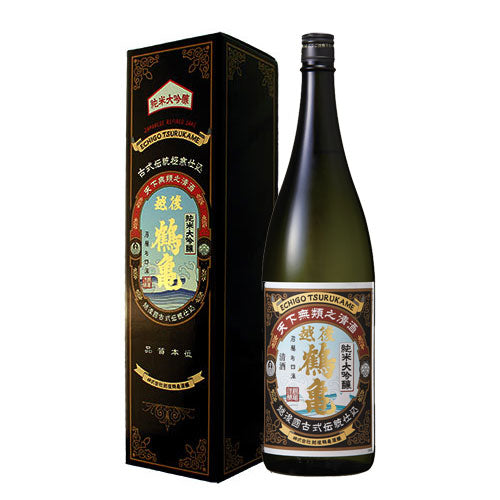 Junmai daiginjyo[Echigo tsurukame]720ml
It starts with a refreshing aroma, and the moment you put it in your mouth, you will find a smooth and delicate mouthfeel, a robust flavor, and a soft taste without sharpness. It is also smooth in the throat, with the flavor flowing like a swell, and the aftertaste lingering a little longer.
Although it is dry, it has a very fruity and rich flavor, making it suitable for a wide range of drinkers, from sake lovers to beginners. A slightly lower temperature than room temperature is recommended.